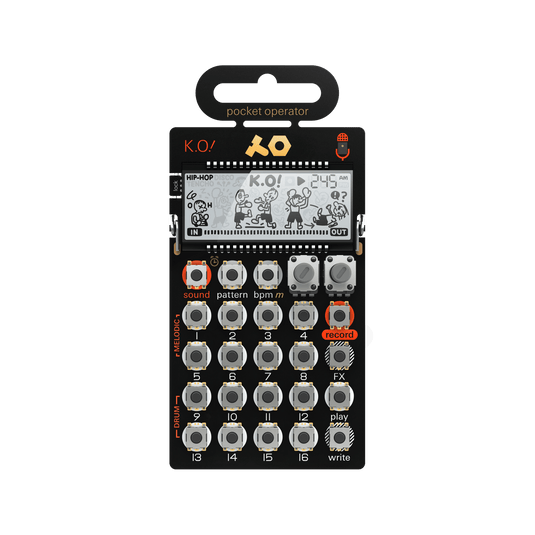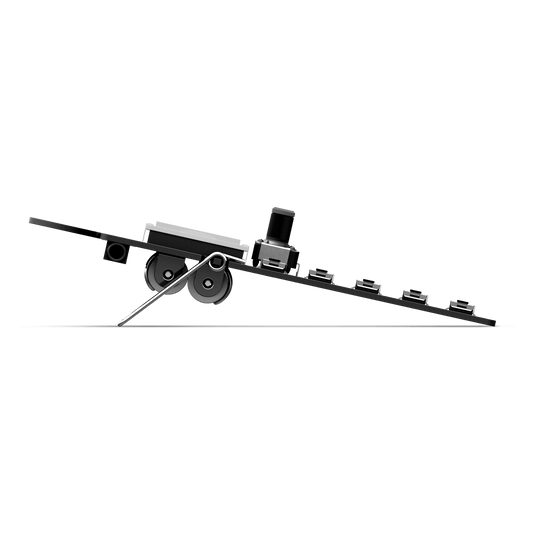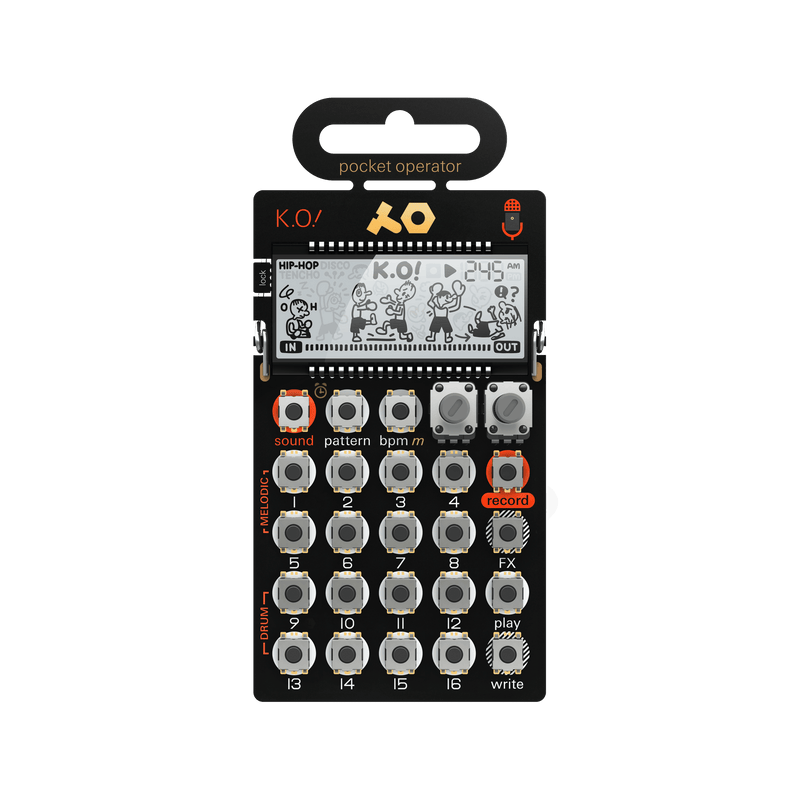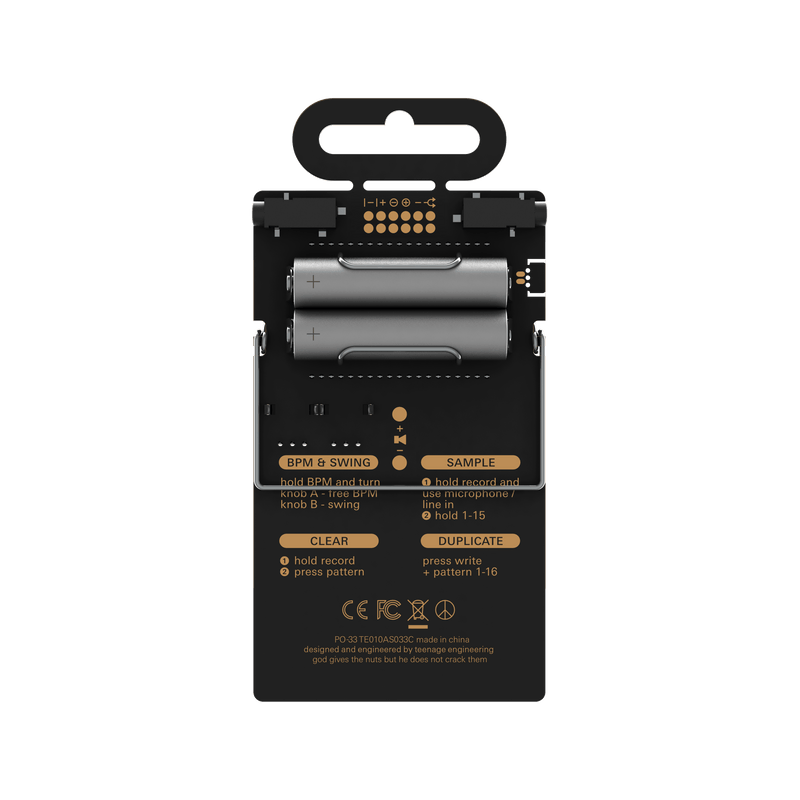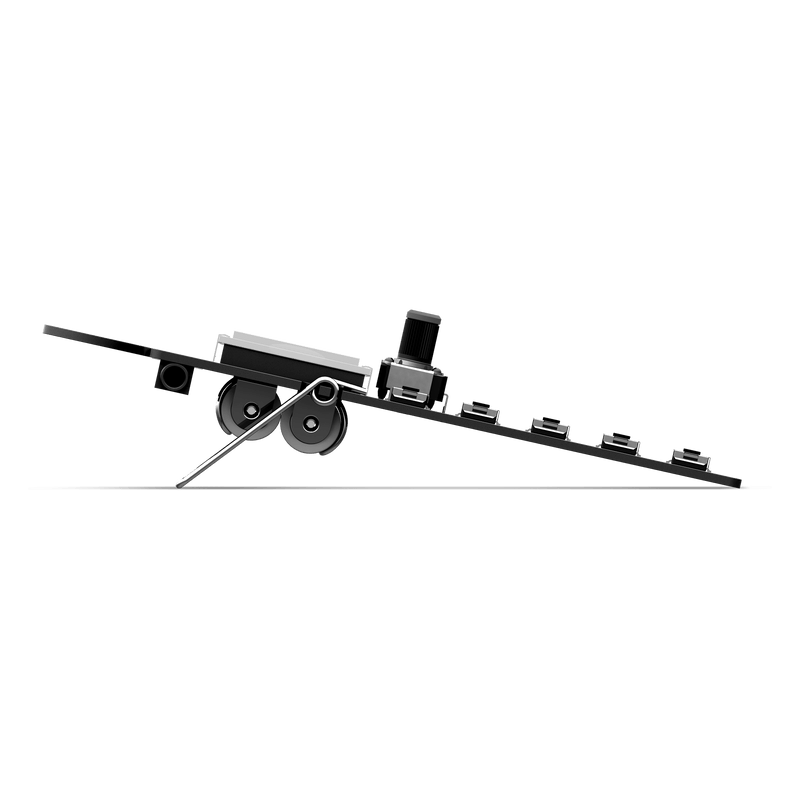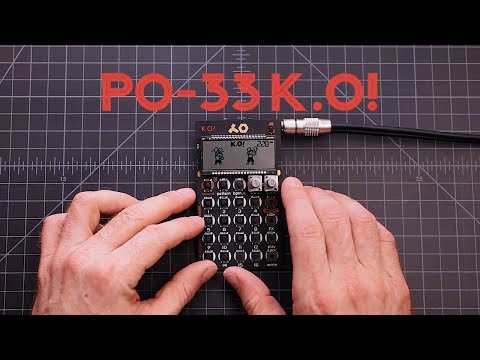 Teenage Engineering PO-33 K.O!
I bought this as a gift for someone, and they're extremely pleased with it. They found it easy to use and were soon able to produce some pretty good sounds and beats, including using voice sounds. Definitely good value, and a very versatile piece of equipment.
Brilliant
What a great tiny machine! Absolutely love it, easy to use and hours of fun. Great service too!!
Great device very cool interface
Love my K.O.
Awesome little device that's super fun to use, looks epic, and is so portable. Lots of possibilities, plus a bunch of hidden functionality available if you do a bit of research. Gives you the ability to create music fast but not get overwhelmed with heaps of bells and whistles.
K.O. is gold
To say this device is like a swiss army knife is on point,also own two other P.O's and this is easily the best. effects are awesome. 4 voice polyphony and 40 seconds memory makes you think things out a bit more. a must have in any audio collection and just so much fun it will inspire you to create better music